Access Control Systems & Time Attendance Systems
H.A. Consultancies Bahrain provides the best Bio-metric Software & Hardware Solutions. Fingerprint , password, card, and face recognition readers are all available.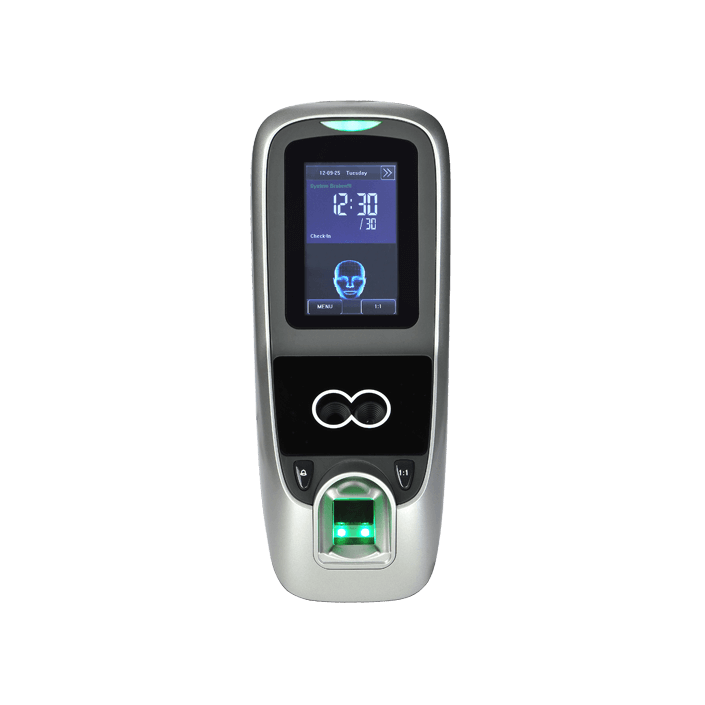 Zkteco Multibio 700
Multi-biometric Access Control and Time Attendance Terminal
MultiBio 700 is a new generation multiple biometric identification product. Integrating with Face, Fingerprint and PIN recognition and optional with RFID mode. It performs up to 20 verification methods all in a single device conveniently.
MultiBio 700 stores 1500 faces and 2000 fingerprint templates and identifies users by 1:N mode. When users glance into the MutiBio700 camera, it captures the relative position, size, and shape of user's eyes, nose, cheekbones, and jaw features. These parameters are used to create a biometric template which is then used to subsequently verify or identify each user.
MultiBio700 can be used as a standalone access control reader by connecting a door lock, exit switch, alarm and door sensor to the relay contacts. The Wiegand IN and OUT ports can be used to connect 3rd party access control panels and peripherals. The MultiBio700 also includes a USB port for offline data backup/management.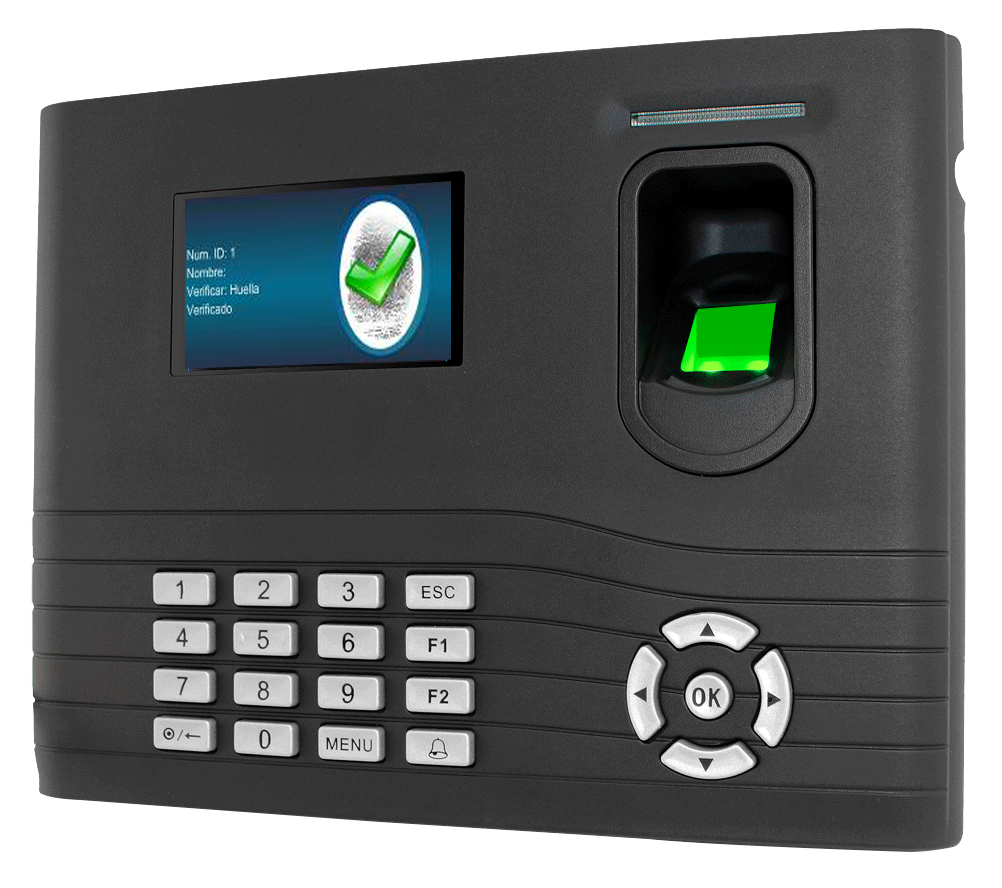 Zkteco IN01
Multi-biometric Access Control and Time Attendance Terminal
IN01-A is a 3-inch TFT screen Attendance and Access Control Terminal. Adopting the new user-friendly firmware and latest coreboard improves performance, accelerates identification, speed and has more expandability for various customization requirements. What's more the user-friendly interface brings you a new user experience. With built-in 2000mAh backup battery, it can eliminate the trouble of power failure. RS232/485, TCP/IP, USB-host and optional Wi-Fi and GPRS ensure a smooth data transmission between device and PC. IN01-A has an access control interface for weigand-in, weigand-out, door lock, alarm, and bell.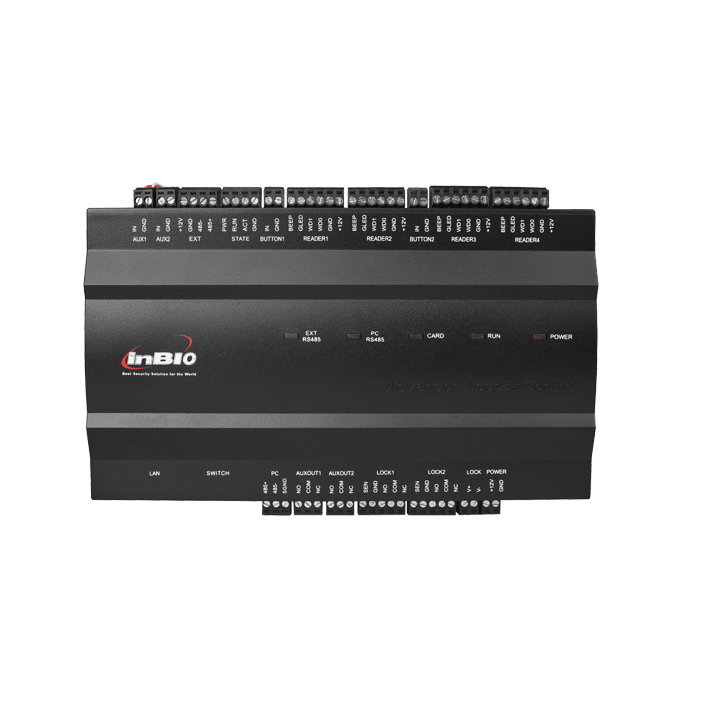 Zkteco MA300
Metallic Casing Outdoor Access Control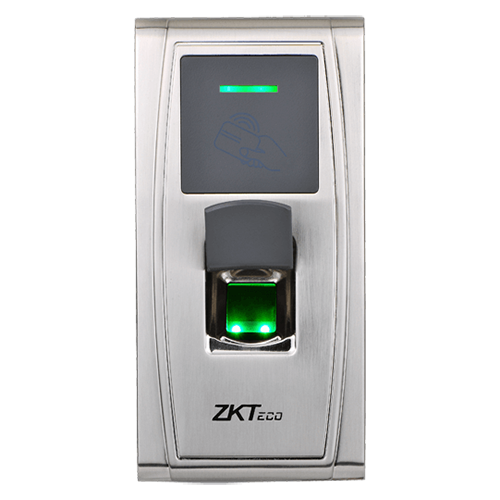 Zkteco InBio 160/260/460
IP-based Biometric Door Access Control Panel
InBio carries out the matching of fingerprints on the panels. The FR Series of readers transmit fingerprint templates to InBio via RS-485 for fast and accurate matching with templates stored in a data-base. InBio controllers install easily on your network and support both TCP/IP and RS-485 communication. Auto-discovery tool allows setting and modication of network parameters directly and easily.
InBio controllers come in three sizes to suit project needs and reduce the cost of unused capacity. 1-door, 2-door, and 4-door models can be mixed and matched in an optimized system architecture. Anti-Passback, First-Card Opening, Multi-Card Opening, Duress Password Entry, and Auxilary Input/Output Linkages are built into controller firmware.
MA300, one of the innovative biometric fingerprint readers for access control applications. Offering unparalleled performances by adopting an advanced ZK fingerprint algorithm for reliability, precision and excellent matching speed.
It is metallic casing and IP65 rated which enables it to be resistant from water, dust and other outside damages.
MA300 offers the flexibility to be installed standalone or with any third party panels that support 26-bit wiegand. User can be enrolled by the administrator card when the device works in standalone mode.TCP/IP and RS485 are available, so that the device can be connected easily and conveniently.
Metallic Casing
Contact us now
+973 17 233 747