Bahrain's Social Insurance –  Part 1: How Did We Get into This Mess?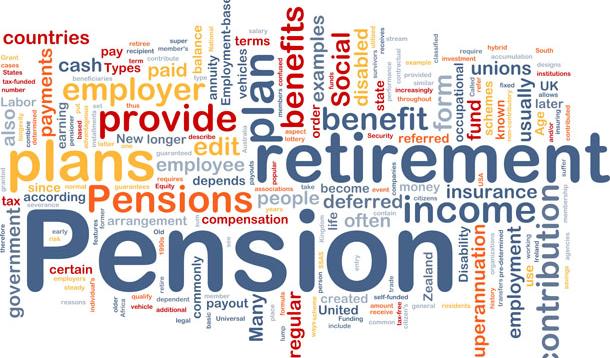 There has been a lot of talk lately regarding the deficit faced by the Social Insurance Organization and the impact that such a deficit will have on the pensions of hard working Bahrainis looking to retire in the near future. Ironically, much of the focus has been directed towards the efficiency of the SIO's investments and the returns it has received. In a Defined Benefit plan, such as the one provided by the SIO, investments are really aimed towards providing the annual pension salary increases rather than securing the pension salary itself. The bulk of the pension salaries that are paid are financed from the contributions of current employees. Therefore, in the midst of so much hearsay, this article aims to clarify what the issue is and where to go from here in simple language away from all the actuarial jargon. 
It is difficult to pinpoint a single reason for the deficit faced by the SIO as it is basically another example of Murphy's Law. However, to be fair, the SIO was never designed with sustainability in mind. It is a government backed pension plan with very generous benefits that tread a fine line between pension payments and welfare support. For example, pension payments do not necessarily stop after the pensioner passes away in case he has dependents that are minors, full time students, or unmarried daughters. That said, we can still identify a few reasons why we have reached such a stage of deficit. 
Reason 1: Bahrainis' Life Expectancy Increased 
Life expectancy is an important variable in any pension plan calculation. It provides an estimate of how long pensions will have to be paid for each pensioner after he retires. Life expectancy for Bahrainis has increased over the past 20 years from 72 to 78. While this might be great news for Bahrainis, it is not so good for the SIO's pension plan. 
Reason 2: Early Retirement 
Retiring before the normal retirement age (60 years) was an option originally introduced to allow injured employees to retire with reasonable benefits. However, this option has been pursued by many employees who found value in retiring early despite the relatively lower pension that they will be receiving. Moreover, due to the slowdown in the economic conditions following the drop in the prices of oil, many companies found themselves forced to undergo employee downsizing which in turn forced employees into early retirement.  
Reason 3: Naturalization 
As part of their newly acquired rights, naturalized Bahrainis where able to enrol themselves in the SIO's pension plan with full benefits by paying a fee. In some cases, these naturalized Bahrainis were only a couple of years away from retirement and therefore paid a fee that is nowhere near the contributions that they should have paid and shies in comparison with the benefits that they will be receiving.  
Reason 4: Low Investment Returns 
The main income of any pension plan is the contributions of its participants. Investment returns are secondary and actually aim to bridge the gap generated by inflation over the years. That said, the SIO could have been more creative with its investments and followed the example of Hong Kong where the pension fund acts more like a retail bank. 
Reason 5: High Operational Costs 
It costs 1.2 million dinars a month to keep the SIO operational. This is approximately the contributions received from 9,145 participants. Although this is not a significant figure when compared to the size of the deficit being faced, there is still a lot that can be done to become more efficient. 
Conclusion 
Poor funding positions, insufficient contributions, expensive benefits and increasing economic and demographic pressures mean that the current pension scheme is unsustainable. Pension benefits are generous and contributions have been set years ago without actuarial consideration.  
Next week, we are going to critically review the remedies being discussed by Bahrain's Parliament and Shura Council. We are also going to propose new options that have not been considered yet. So make sure to check out our next post "Bahrain's Social Insurance – Part 2: How Do We Get Out of This Mess?" 
Written by:
Munther Al-Arayedh, MBA, CPA
Hamid Abdulla, Associate of the Society of Actuaries 
https://www.haconsultancies.com/wp-content/uploads/2018/06/pensions-retirement.jpg
358
610
H.A. Consultancies
https://haconsultancies.com/wp-content/uploads/2017/07/logo-300x100.png
H.A. Consultancies
2018-06-12 13:45:53
2018-06-12 13:45:53
Bahrain's Social Insurance –  Part 1: How Did We Get into This Mess?