ISO 22301 – Business Continuity Management System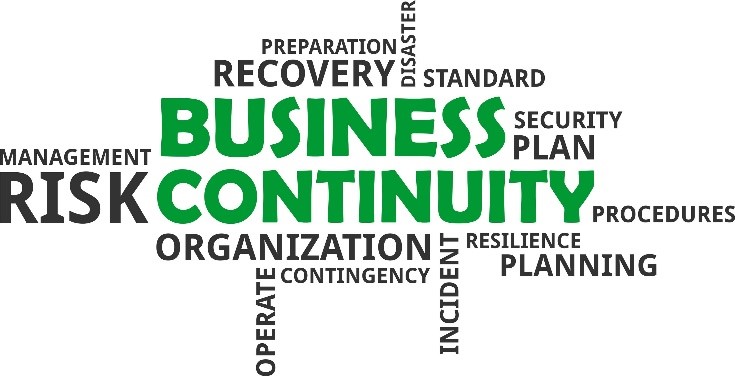 ISO 22301 Business Continuity is the coined term to refer to the strategies and planning by which organizations prepare to respond to catastrophic events such as fires, floods, cyber-attacks, accidents, human error or diseases.
A Continuity Management System Certificate (BCMS) certified under ISO 22301 – the most internationally accepted standard – helps organizations prepare for emergencies, manage crises and improve their operational recovery capacity, securing the supply chain and protecting itself, for example, its reputation in the face of a crisis. The changing environment surrounding organizations In the current context in which they operate, all organizations may be subject to disruptions such as technology failure, floods, fires, interruptions of public services or even a terror attack  
The consequences of unexpected business interruptions can be far-reaching and may involve the loss of goods and services, the loss of people's lives, or the inability to deliver key products/services to the survival of the organization.
ISO 22301 is available to any organization, regardless of its size or complexity of activity, that wants to manage its overall risks and develop the ability to plan and respond to incidents and interruptions in its activity or business. ISO 22301 Business Continuity Management System is characterized by the proactive identification of the effects of the interruption since it identifies those processes and products/services that are crucial for the existence of the organization and establishes the responses that will be necessary in the event of an incident powerful to occur. ISO 22301 BCMS provides the organization with the ability to react appropriately and trying to not affect the operations productivity as much as possible.
https://www.haconsultancies.com/wp-content/uploads/2020/04/27r.jpg
376
735
admin
https://haconsultancies.com/wp-content/uploads/2017/07/logo-300x100.png
admin
2020-04-30 09:05:56
2020-07-20 06:28:39
ISO 22301 – Business Continuity Management System