Salon Iris Backbar Feature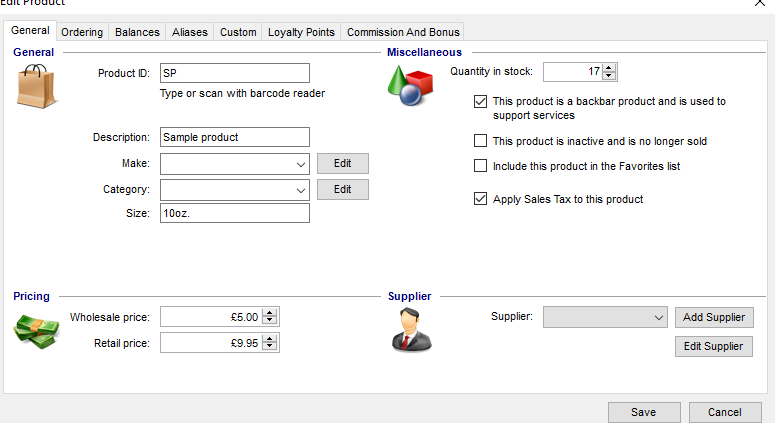 Managing a salon comes with a unique set of challenges. Booking appointments, managing inventory, tracking sales, and scheduling room bookings are all part of the day-to-day activities of a salon. Perhaps one of the most difficult aspects of a salon business to manage however, is the control of consumables used to perform services.
Consumption of such shampoos, creams, and cosmetics can be difficult if not impossible to track. Consumption can vary depending on the beautician and the nature of the skin and hair of the client. An additional complexity would immerge if the same products used in the services are also sold to clients. Inventory would have to be separated into two classes, those for sale and those for internal use.
It is clear to see that things can get complicated fairly quickly in a beauty salon. Without a capable salon management software, it would be difficult even to differentiate between sales and internal consumption of products.
Salon Iris is an award-winning salon management software. Amongst its other features, it includes the "backbar" option which allows salons to segregate inventories of products that are on sale to customers from products that are intended to be used internally.
Backbar represents the amount of the business' supplies that are used to perform services. For each service performed by an employee, that employee may earn a commission based on a formula of (price minus backbar) times commission percentage. For example, a salon charges its clients 50$ for a haircut and pays its employees a 50% commission for performing the service. The salon owner estimates that during a typical haircut, 10$ worth of gel is used. The salon owner may create a service in the software called haircut with a price of 50$ and a backbar of 10$. Based on the above formula, the employee would earn (50$-10$) x 50%, or 20$ in commission.
Additionally, if consumption varies depending on the employee, this can be easily configured through setting up different backbar amounts for each employee.
For more information on Salon Iris and other business management software, please don't hesitate to contact any of our offices in Bahrain, Oman, Saudi Arabia, or the UAE. Feel free to visit our website for more information or fill out our contact form so one of our customer service representatives can respond to your inquiry.
https://www.haconsultancies.com/wp-content/uploads/2017/09/backbar.png
441
775
admin
https://haconsultancies.com/wp-content/uploads/2017/07/logo-300x100.png
admin
2017-09-17 09:10:31
2017-09-17 11:30:57
Salon Iris Backbar Feature