What is a Feasibility Study?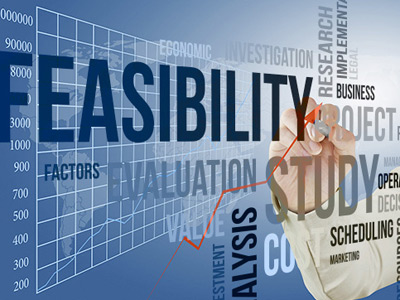 What is a Feasibility Study?
A feasibility study is conducted in order to determine the success and minimize the risks related to the project. When it becomes certain that the specific project could be carried out profitably, it is only then it could be implemented. The feasibility study is not merely a project research, but a framework or a plan on how to establish and run business successfully in the long run. A feasibility study contains five essential components including market research, financial research, management research, schedule determination and technical research.
The information you gather and present in your feasibility study will help you:
Identify all the things you need to have a functional buisness
Pinpoint logistical or other business-related problems and solutions
Develop marketing strategies to convince a bank or investor that your business is worth considering as an investment
Serve as a solid foundation for developing your business plan
What is a Business Plan?
If the feasibility study indicates that your business idea is complete, the next step is a business plan.  The business plan continues the analysis at a deeper and more complex level, building on the foundation created by the feasibility study. A business plan gives you an opportunity to find any weaknesses and reveal any hidden problems ahead of time.  It serves two purposes: first, it is an analysis of how well the business will work; and second, it is a written document necessary to obtain a loan.
https://www.haconsultancies.com/wp-content/uploads/2017/10/feasibility-1.jpg
300
400
H.A.
https://haconsultancies.com/wp-content/uploads/2017/07/logo-300x100.png
H.A.
2017-10-26 14:20:07
2017-11-06 08:23:47
What is a Feasibility Study?