How to Work Remotely Efficiently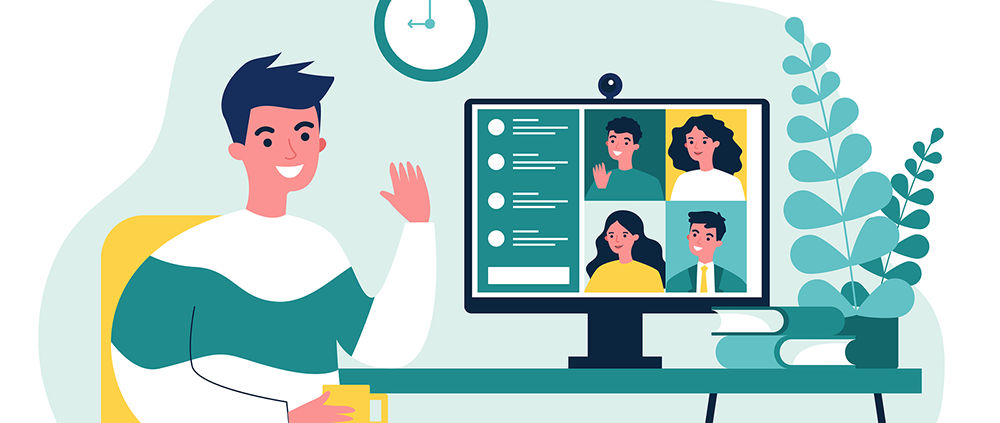 COVID-19 has changed the world. Working remotely is merely one aspect of how we had to adapt. It is a solution that had to be implemented immediately and in a very short period of time. For companies that were not prepared beforehand, it was definitely a struggle.
This article aims to explain some of the steps, tools, and assets that need to be in place in order to ensure the most efficient transition to working from home and how this can actually increase productivity.
One of the biggest obstacles to overcome while working from home, or from anywhere other than your office, is the communication barrier. As the teams working from the office have their routine meetings, brainstorming sessions, and morning briefings, none of this seems possible while working remotely. Nevertheless, it can be done. All that is required are the right tools and know how.
There are essential things that need to be prepared prior to working remotely and, fortunately, technology has come a long way in a short period of time. Today, it's easy to stay connected to your remote computers by having a stable VPN connection. This needs to be prepared and set up properly to allow the end users (the employees) to access the internal network/system of the company. Also, the employees need to have a computer/laptop to allow them to work remotely and access the network. Moreover, an adequate tool to communicate internally & externally that facilitates virtual meetings is necessary also to allow the employees conduct their meetings/conference calls. However, in order for all of this to work, a stable internet connection is required at both the company and the remote location.
Many companies noticed an increase in productivity from the employees working remotely. This may be due to any of the following reasons:
Improved flexibility: virtual communication tools make communication between computers in different time zones easier. Thanks to messaging services, you do not have to wait for a team member from the other side of the world to be available to send you important information.
Convenience: you do not have to bother finding a meeting place when you contact via remote communication. People can communicate from anywhere using their computer or mobile device (and Internet access), making it easy for impromptu meetings. There are even applications to record video chats, so people who cannot attend also have the possibility to see what was discussed in meetings.
Ease of staying connected: connecting with a teammate, supervisor, or external collaborator has never been easier. When you need to ask a quick question or send a document to a coworker, you can connect to them with a click of a button.
Of course, working remotely also has its downsides as well, such as:
More distractions: remote communication tools can be very annoying. Being constantly bombarded by company emails and chat groups can have a negative impact on productivity.
Technical difficulties/internet interruption: remote communication depends on technology. A hardware malfunction, a service interruption, or an unstable internet connection could cut communication lines for an extended period of time.
Difficulty in conveying ideas: sometimes it's easier to explain an idea in a face to face meeting rather than a conference call or through an online chat. Some ideas just need the human interaction element to get across.
https://www.haconsultancies.com/wp-content/uploads/2020/08/team.png
581
1000
admin
https://haconsultancies.com/wp-content/uploads/2017/07/logo-300x100.png
admin
2020-08-19 05:58:25
2022-02-24 08:30:22
How to Work Remotely Efficiently